HUMAN RESOURCE SERVICES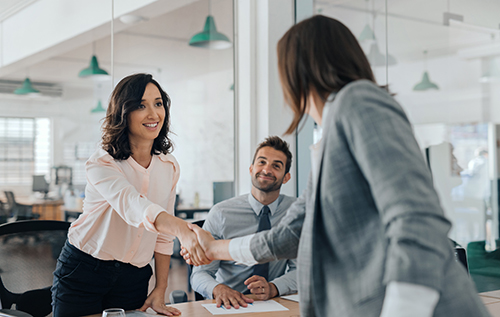 PayrollTürkiye has the best answers and the highest level of solutions in Human Resources for your local entity in Türkiye. We provide our expertise and knowledge on consultancy, outsource, technology and training from our headquarter in Istanbul, under CottGroup®'s roof.
With the importance of its geopolitical importance, Türkiye and especially Istanbul is becoming a hub and center for attraction in investment between the east and the west. The increasing interest in the Turkish market brought along the requirement for coherence of global actors' HR processes and process management within the local entity with most up to date solutions. Therefore, it has become crucial for companies to have a trustworthy HR partner who has high level knowledge on the constantly changing legislation and applications. PayrollTürkiye steps in to provide the most accurate and appropriate solutions structured specific to your needs by developing and customizing the HR models with you.
Our job is to protect and have you manage your most valuable capital; "people" by creating and providing the most appropriate services for your entity.
FIELD OF OUR EXPERTISE IN FULL HR SERVICES ARE LISTED BELOW:
Employee Life Cycle Management
New Hire, Termination Processes
Overview of Employee Contracts and Employee Contract Preparation
Recruitment Processes (new postings, offers and all regarding processes)
Performance and Competency Management
Job Analysis
Structure of Job Descriptions
Work Permit Application and Renewal Processes
Employee Transfer Services
Self Service - Online Services
Personnel Self-Service
Online Payslip Viewing
Online Leave Tracking and Leave Management
Offering you all of the features you can expect from an advanced HRM (Human Resources Management) System.(please visit: Informasoft® HRMS
Compensation and Benefits
Wage Benchmarking Calculation and Analysis
Advisory Services on General Application Processes and Employee Benefit Packages
Bonus, Premium and Commission Arrangements
Consultancy on Setting Up Wage and Promotion Systems
Employee Relations
Welcome Services
Schooling Consultancy
Real Estate Consultancy
Employee Help-Desk Services
Mentorship and Training
Coaching
Employee Development Plan Applications
Compliancy Management, Policies and Procedures (with the Turkish Law)
Advisory and Consultancy on HR Policy and HR Procedure Preparation
Advisory, Consultancy and Management on; Labor Law, Social Security Applications, Obligations Code, Income Tax and All Employee Related Legal Processes
Preparation and Archiving of Employee Files
Preparation of Employee Handbook
Personnel Background Check
Personnel Reference Check
Consultancy on Personal Data Protection Law
Mergers & Acquisitions
Regulation of Related Policies and Procedures
Legal Consultancy on Employee Cycle Protocols
Reconstruction Consultancy
Personnel Promotion Consultancy
Structure of Communication Plans
Process Consultancy (Labor Law, Social Security, Obligation Law and other Local Regulations)