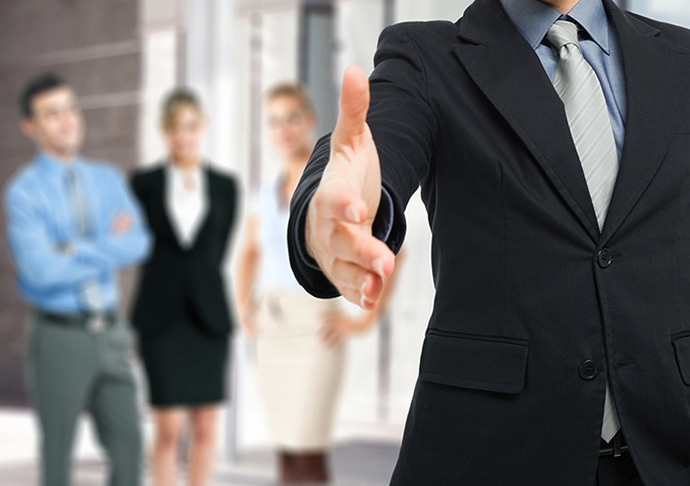 Global experience, local expertise…
Payroll outsource service has more to it than simply having the pay-slips delivered to the personnel.
The way you can fully focus on your own core business is through a supplier who can master in the complicated Turkish Legislation and provide most appropriate, tailor made solutions to your global needs. With more than 100 employees, Payroll Türkiye (a member of CottGroup®) provides payroll outsource services and all human resources processes from all over Türkiye.
In Türkiye, payroll regulations and the related laws (Corporate Law, Income Tax, Obligation Law, Labor Law, Stamp Tax, etc.) are in constant development to comply with the EU Integration Law and the political developments. New incentives and practices constantly being put to practice to increase the trust and preferences of foreign investors to choose Türkiye for investment. Some of these incentives are directly related with the payroll calculations and has a great outcome on the companies. The government announces various incentives, which are quite complex in their nature and hard to calculate manually. With the assistance of our experts and technological infrastructure, we not only provide simple payroll processing, yet, enhance the service and conduct a calculation analysis and in depth reporting for the incentive eligibility of each employee which overall can come with high returns for your local entity. The Law on the Protection of Personal Data, which entered the Law system quite late in 2016, has also become a subject that needs to be closely monitored. Within the light of these regulatory processes, having your companies' payroll calculations and labor issues monitored and handled by the trustworthy experts compliant with the constant changing legislations have become a strategic decision for the companies. In major cities like Istanbul, Ankara, Izmir and Bursa, which have become the centers of attraction for investors in recent years, the number of firms that will provide these services in global standards is quite few.
Payroll Türkiye's experienced team has the necessary level of expertise and experience in operating and transforming the payroll and human resources processes for your company.
WHY PAYROLL SERVICES BY PAYROLL TÜRKİYE?
Upon reviewing your company structure, we structure and provide the most appropriate solutions for your payroll and HR processes. We not only calculate payroll but monitor the whole employee life cycle of your employees by starting the creating of employee records. Aside, we administer and submit your entity's social security declarations and own up to the legal responsibility where you're protected from any risks that might arise.
Our advanced incentive calculation and incentive management consultancy service conducted with the "zero error" principal realizes all the required analysis at a fast pace with accurate results, with automated processes.
We help you eliminate the processes that do not create additional value to your organization by preparing all the necessary reports that your managers need, accurately and completely in the day. Additionally, for the recruitment and employee termination processes, we ensure that you are prepared for all the risks that may arise in regard to the employer and employee benefits
We provide consultancy in the whole employee life cycle, new hire to termination processes. By overviewing your pay-slips; we suggest what to do and make sure you take full advantage of your legal rights to reduce your costs. We do not sacrifice from privacy and support the privacy of employees' wages.
By providing the necessary infrastructure, we present cloud based online solutions for personnel self-service applications on processes such as; online pay-slip viewing, leave requests and leave management, employee record updates and record management, etc. (Please visit; Informasoft® HRM)
By being able to integrate with many systems, we provide accelerated services in data collection.
We provide a variety of customized solutions to your company and your needs so that you can collect payroll data in a timely manner.
A customer representative and a backup customer representative are assigned specific to your organization for the management and operation of your processes
You can direct your questions and queries through the help-desk / ticket system to obtain quick answers. By this, you can create your own question and answer portal.
We provide full access to your digital archive.
CottGroup® has and maintains ISO 9001, 27001, and 10002 certifications. Of these, ISO 27001 ensures that our clients' data is restricted to access, is securely encrypted, and regularly backed up. Furthermore, we have ISO 22301 Business Continuity certification and ISAE 3402 Type II certification, which assures that our services and operations are monitored and provided under the guarantee of the relevant standards of the certificate.
Our organization is granted the TSE service proficiency certificate.
Our services are guaranteed by a 2.000.000 USD insurance policy which protects our clients from any losses or damages that are directly related to our actions, information we provide, or responsibilities we take on
Our reports can be generated in Turkish, English and Arabic.
Our organization has a strict policy of same day response times to ensure prompt information flow and request fulfillment.
With the support of our IT and Software company, we provide online services such as leave, expense, and performance management systems which can alleviate the administrative burden of our clients.
10 Reasons for Payroll Outsourcing
1. Cost Savings
It eliminates the high cost of HR departments for all payroll processes; such as training, appropriate software, and the need for qualified personnel.
2. Productivity
By outsourcing the supervision of administrative affairs, companies can focus on their core business areas and deal with more productive projects, and such that they can increase their efficiency and gain a stronger place both in local and global markets.
3. Accuracy
An outsourcing service provider with all kinds of knowledge and experience in its field, will eliminate all negative processes which may be caused by possible payroll errors with its current legislative infrastructure and the services offered, both before employers-employees and legal authorities.
4. Reliability
The reliable execution of HR activities is directly related to the efficiency of the employees of that department, therefore the HR processes of a company receiving outsourcing services will be able to carry out its operations without interruption in cases such as sick leave or annual leave of employees and will not be affected by adverse conditions that may arise from labor shortage.
5. Velocity
Thanks to our expert team with extensive technological infrastructure and possibilities, our company performs even the most complex payroll operations accurately and consistently with high level advisory and fast solutions.
6. Security
The processed payroll calculation is delivered to you as per your request and in line with your business structure, with the highest level of confidentiality that prevents any third-party access.
7. Reporting
By having the opportunity to both analyze and generate payroll reports according to your needs and business structure, you will prevent troublesome processes that may be encountered in in-house payroll activities.
8. Privacy
In order to ensure information security; all wage information and employee records are kept confidential.
9. Timeline
The outsourcing firm will have the responsibility for the execution of payroll transactions and payroll with a schedule that will be created according to the payroll input, payment and payroll cut off dates you determine, therefore you will be able to carry out your own business processes peacefully.
10. Legal Responsibility
All legal responsibilities related to all activities to be carried out during the payroll processes will be fully borne by the outsourcing company to compensate the penalties that may be encountered, fulfill the obligations and eliminate errors.